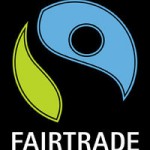 For those interested in hearing more about how fairtrade makes a tangible difference to majority world communities come and check out Will Padilla from CooprAgri in Costa Rica.
Will is 31 yrs old and has been involved with the Co-op for many years along with other family members. Will is in charge of Fairtrade Operations for the co-operative and has first-hand contact with the farmers through projects the cooperative is implementing. These projects include Producer support, Nursery/Crop enhancement, housing projects, forest and river conservation projects, health funds, education funds, supermarkets.
Will is in New Zealand to present to the Fair Trade Supporters conference and has kindly agreed to also present to an Auckland audience.
So come along, get to see how your consumer choices are making a difference in the majority world. Together lets make Auckland a Fair Trade Supercity to ensure that community's in the majority world have a fair go at getting themselves out of poverty.
Monday 11 October · 7pm- 8ish
Edmund Rice Centre
123 Manukau Road
Epsom Auckland
Further details contact Sam: 021 341 801, sam@erjustice.org.nz