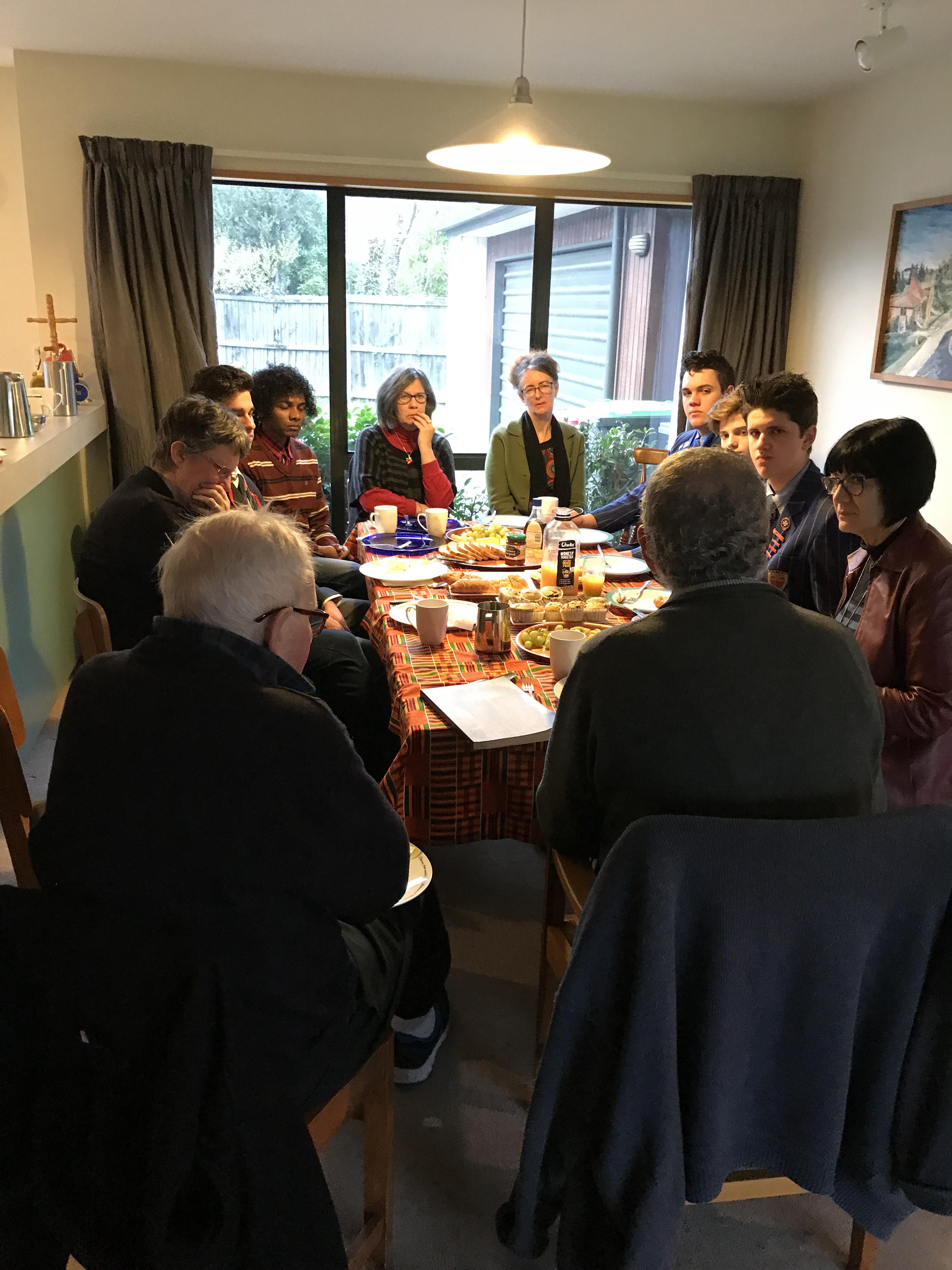 On 4th September 2017. Edmund Rice Justice Trust held their first ethical encounter in Christchurch for 2017. Father Jim Consedine, a former prison chaplain, presented on non-violence and alternative methods of resistance to violence, based off the Parihaka movement.
The invited guests came from a variety of backgrounds and relationships with the Edmund Rice Network – including the Edmund Rice Justice Trust and St Thomas' of Canterbury College.
The knowledge and insights of those around the table resulted in eye-opening discussion around the extent of violence in our current society and the inability of society to accept those who speak out against current practices.